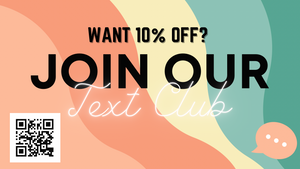 Join our text club today!
Hey Girl! Save 10% by clicking the link below or scanning our QR Code! Also stay up to date on our latest New Arrivals! As always Shop Early & Shop Often!
Click Here to get 10% off
Thank you for visiting us
Hey, we are Tracey and Brittany Strunk, a mother/daughter-in-law duo and the faces behind Tallulah Rose Boutique. We live in a small, rural community in Southern Kentucky where it was normal to drive 30+ miles to shop. We knew there had to be a better way. So in 2018, Tallulah Rose Boutique was born from our desire to build our community by allowing women to shop locally and allowing us to build relationships with those in our community. We are just a couple of girls who want to help women feel confident from the inside out. We believe when you look good you feel good. We invite you to browse our inventory, we know you will find something perfect!
Exodus 14:14
The Lord will fight for you, you need only to be still.
Please visit us at our physical location
Our store is located at 114 South Main Street, Whitley City, Kentucky.
Store Hours are:
Tuesday-Friday: 10-2